Windows 11 requires at least 8 GB of RAM to run Android apps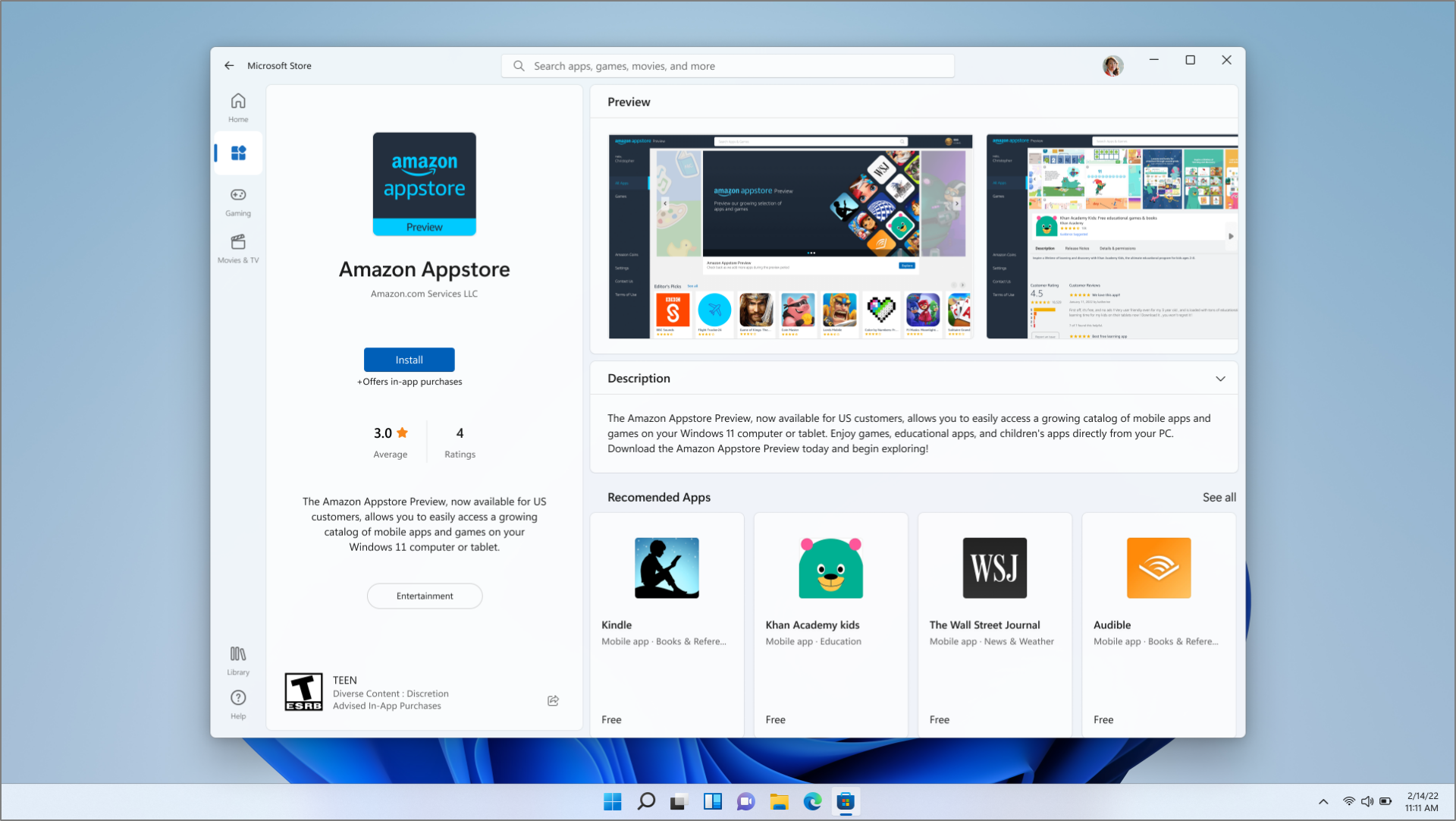 We reported last week that Windows 11 has finally received a major update that runs Android apps along with other updated features, and Microsoft has just released a support article detailing the minimum system requirements to run apps. Android on your PC.
As you already knew, Windows 11 requires at least an 8th Gen Intel processor or an AMD Ryzen 3000 series processor to run smoothly, and to run Android apps, Microsoft requires you to have at least the mentioned processors with at least 8GB of RAM and solid state disk of any size, you will also need to enable virtualization for your system, which can be enabled in your system's BIOS settings.
Once you are ready, make sure to install cumulative update KB5010414 from Windows Update and install the Amazon Appstore from the Microsoft Store, you will also need to have an Amazon account and set your region to United States (English) to access more than 1000 applications on the Amazon AppStore.
If you prefer, you can also manually sideload APKs, as this is a system-wide update that allows running Android apps supported by Intel Bridge Technology. So you are not limited to only apps on the Amazon AppStore if you want to install other Android apps.
Go here to learn more about it.