Vietnamese fintech startup MFast raises $2.5m in funding led by Ascend Vietnam Ventures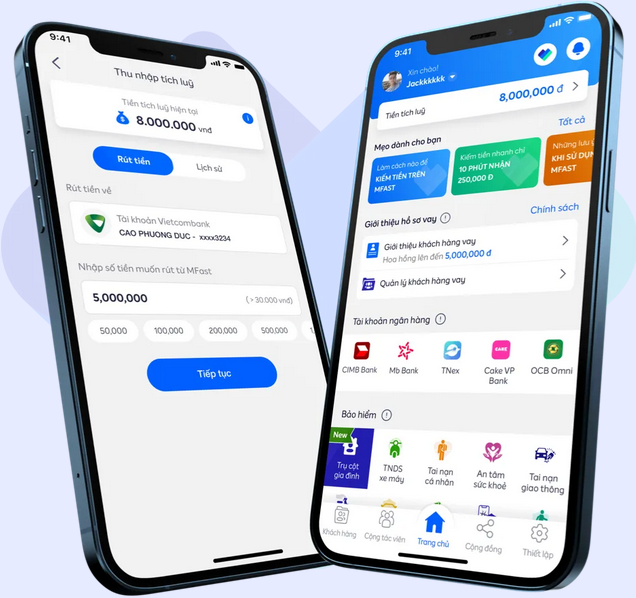 Vietnamese financial services app MFast announced on Monday that it has raised $2.5 million in a funding round led by Ascend Vietnam Ventures with participation from Wavemaker Partners and existing investors Do Ventures & JAFCO Asia.
MFast said in a statement that with the new funding, it is actively hiring talent in various areas, including technology, marketing and sales, to upgrade its platform, expand its agent network and deploy new new business models.
This new capital will be used to develop technology and data analytics systems that can generate consumer credit scores, expand MFast's agent network, and experiment with new business models.
This new technology will increase automation when evaluating, reviewing and approving consumer financial products. MFast also plans to expand to other Southeast Asian countries.
"To achieve our growth objectives, we are actively recruiting in the areas of technology, sales and marketing and human resources. Taking long-term personal growth as a key management principle, we invest heavily in technical training and soft skills development programs for our employees. Moreover, we always strive to create a 'home to office' environment for the team," said Phan Thanh Vinh, Co-Founder and CTO of MFast.
"In our young but rapidly growing fintech company, everyone has the opportunity to have their voices heard, contribute ideas and be recognized for their achievements. MFast team members work with each other like brothers and sisters. They not only follow their bosses but also the senior players in their team,
"They not only work with their partners, but also shake hands with like-minded people. This spirit explains why more than 50% of our employees have stayed with MFast for 3+ years," said Phan Thanh Vinh.
MFast was born after its founders, Phan Thanh Long and Phan Thanh Vinh observed a huge problem in rural areas of Vietnam – nearly 70% of rural Vietnamese people have limited access to banking, insurance and credit.
Due to lack of financial literacy and credit history, this population faces many challenges in accessing financial services and often falls victim to predatory gray and black market services.
In September 2020, MFast was launched to solve this problem by connecting reputable financial and insurance institutions to its nationwide network of agents. Its agents introduce, educate and distribute financial products to end customers in rural areas.
According to the statement, anyone is eligible to become an MFast agent and, depending on their abilities, they can participate in one or more sales stages, such as customer acquisition; consultation on financial products; customer onboarding assistance; or after-sales service.
"With a nationwide network of agents, MFast reaches underserved populations, helping them overcome challenges in accessing financial services and breaking down biases towards insurance – a crucial aspect of a developed society. . At the same time, we create advantages for our agents and partners,
"MFast provides opportunities for agents to earn additional income while helping partners expand insurance and financial services in outlying and rural areas," said Phan Thanh Long, CEO and co-founder of MFast.
By using the MFast app, agents are equipped with all the knowledge and tools needed to do their job. MFast also digitizes the entire work process, replacing the paperwork and tedious procedures associated with banking.
As a result, MFast shortens the approval and disbursement window, providing the best experience for its end customers and agents.
MFast has partnered with several reputable financial institutions including FE Credit, Home Credit, Mirae Asset, SHB Finance, CIMB, MCredit, EasyCredit, PTF and VIB. In the insurance category, MFast has partnerships with BSH, VNI, PTI, PVI, Opes and VASS.
After just two years, MFast has helped nearly 600,000 people (nearly 80% of whom live in rural areas) to access financial and insurance services. It has also increased the income of more than 92,000 agents in 63 provinces of Vietnam.
"Banking agent networks are a long-proven approach to expanding access to financial services for rural and suburban populations in the South. MFast's proven execution on a technology-first foundation enables nationwide scale — and potentially beyond. We look forward to helping MFast fully realize its vision," said Thao Nguyen, Senior Investment Manager at Ascend Vietnam Ventures.
Saigon Asset Management invests in Vietnamese FinTech Anfin