This swipe gesture takes you back to an iPhone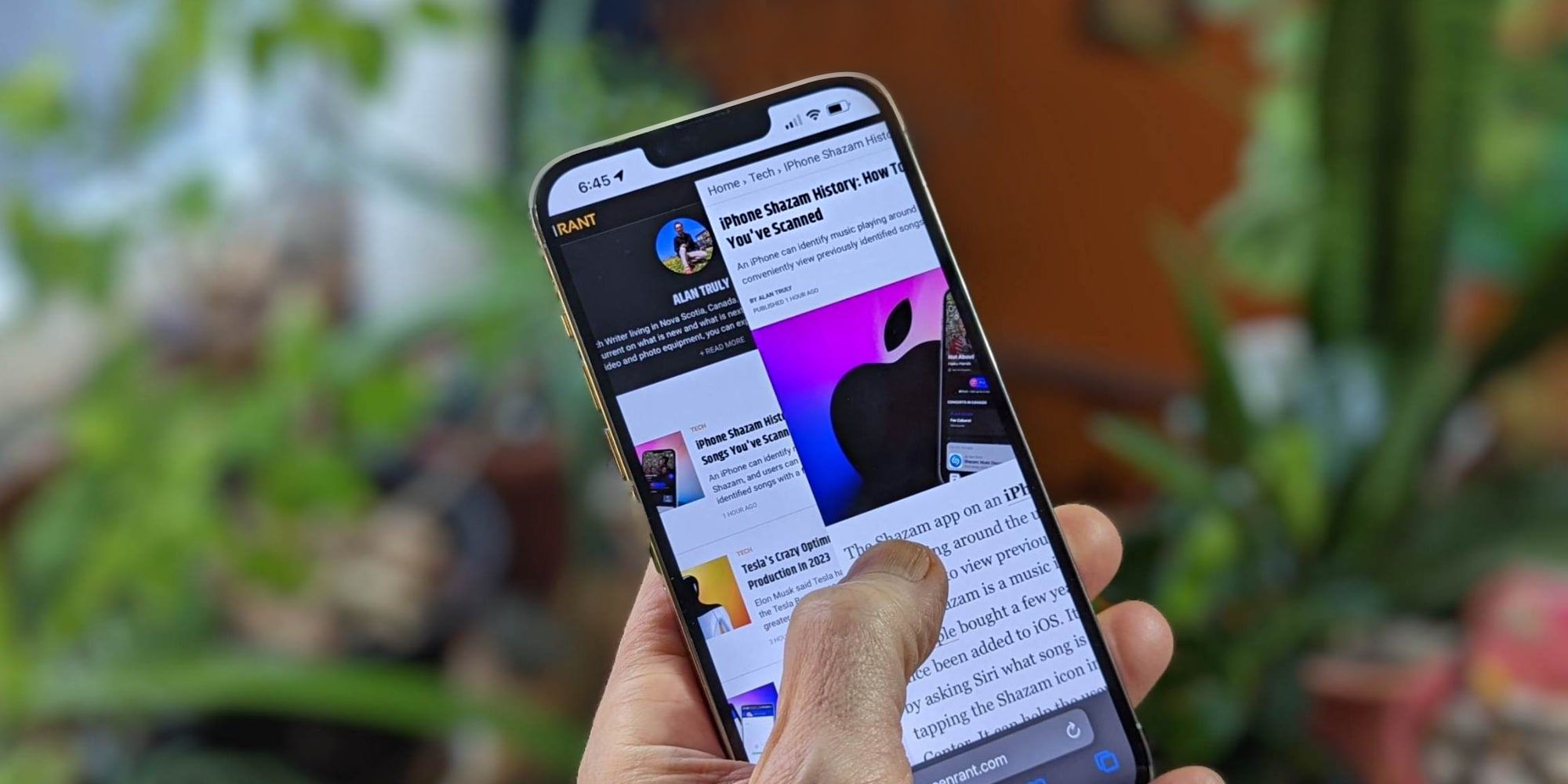 Apple mentions various swipe gestures for navigating an iPhone, but doesn't describe the very useful swipe gesture that exists.
More iPhone Gestures are well documented, but there's one incredibly useful gesture that Apple didn't mention at all. There's a well-known button for going back in a website or browser tab, much like hitting undo after making a mistake while editing a document or drawing an image. The back button is also invaluable for returning to the previous page, window, or screen in an app, and using a gesture makes it even easier.
The back gesture isn't a new idea and in 2008 Apple introduced multi-touch trackpad gestures to control a MacBook, one of which was a two-finger swipe gesture to go back. The first iPhone to accept a swipe gesture as a replacement for a back button was the one that was jailbroken and included a tweak named SwipeBack. Developed in 2012, it worked with Cydia jailbreak to bring this handy feature to a mobile device.
Related: This pinch gesture lets you copy and paste from iPhone to iPad
In Apple's current guide to iPhone gestures, it covers swiping to unlock the device, which every iPhone owner knows. Multitasking gestures are a little more obscure with a swipe up and pause in the middle to see open apps. Swiping down from the multitasking bar is an even faster way to switch between apps. There are a few more beyond that, though. Apple forgets to mention that swiping right often works as a way to return to the previous screen in many apps, including Safari, Mail, Reminders, Notes, and News. Many third-party apps also support this gesture, such as Gmail, Chrome, Twitter, Facebook, Feedly, Asana, and Discord. Although Apple doesn't list it as an official gesture, it's widely supported by most iPhone apps.
More swipe gestures on iPhone
Of course, some apps and many websites use swiping right and left to navigate between photos and videos. Swiping right is incredibly useful and totally impossible to know unless you read it from a source other than Apple or accidentally discover it. Nevertheless, Apple shares a few additional gestures and most of them are also time-saving. Spotlight Search makes it easy to find almost anything on an iPhone. Apps, settings, documents, photos and more can be quickly discovered by swiping down from the middle of the home screen or lock screen to reveal a search box and reveal the keyboard .
Swiping down from the top right corner of the screen opens the control center for quick access to screen brightness, volume, and more. Swiping down from the top center of the screen reveals notifications, and swiping left on any notification clears it. Swiping down from the bottom and from the edge of the screen enables reachability, if enabled, to temporarily move the top of the screen down to make it easier to reach higher. These swipe gestures make a iPhone easier to use when known, so it's worth trying each a few times to set up muscle memory for that action.
Next: Use this two-finger swipe gesture to select all
Source: Apple
Moon Knight Explains The MCU's Lack Of Supernatural Stories (Until Now)
About the Author