The best apps for kids on iPad and iPhone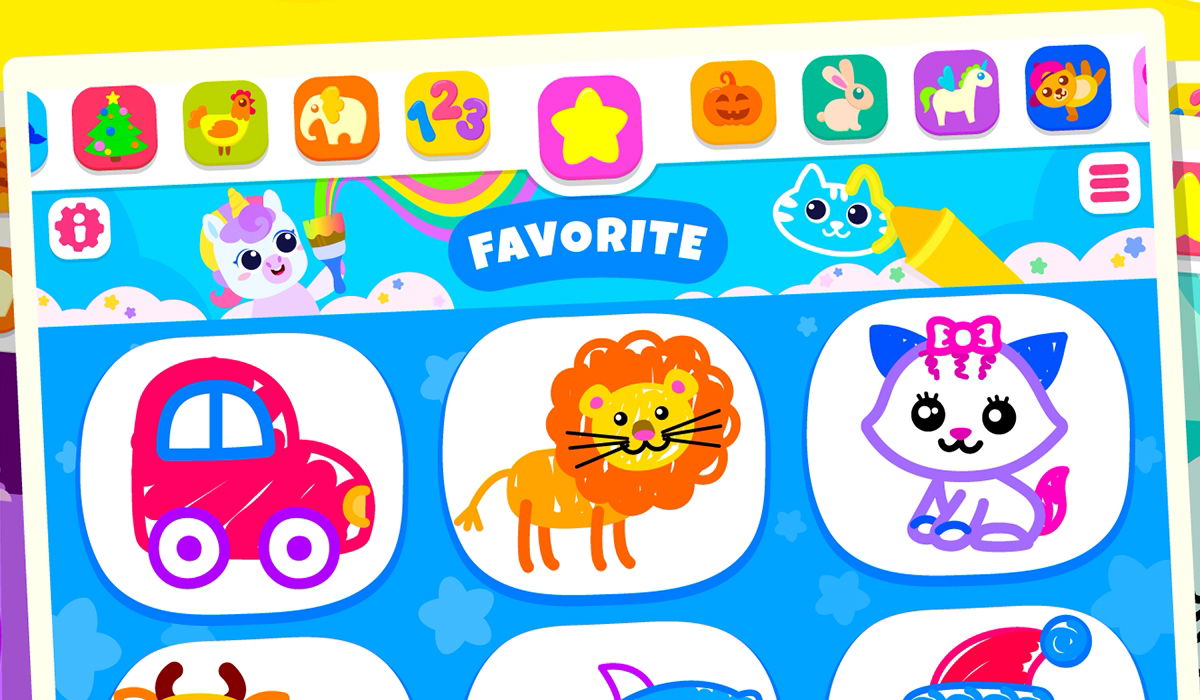 Do you need to distract the little ones from the house? So don't miss this selection of fun and educational mobile apps for kids.
The mobile app they were one of the most revolutionary inventions of the technological age, and due to the wide variety available, you will be able to find applications of all kinds, some developed for all ages and others developed for specific users.
Among the most requested categories we have the education and entertainment spacesespecially for the little ones in the house.
If you want your child to be entertained in a didactic way, you must take a look at these Apps for children available on iPhone and iPad.
Best apps for learning to count: 8 options for kids
Top of the best educational and fun apps for children
Bini ABC Games for children
Games for boys and girls 2-5
pizza cooking games
roblox
youtube for kids
Games for children 2-4 years old
Games for children from 3 to 6 years old
Educational games for boys and girls
Below you can see a list of Kids apps available for iPhone and iPad. They are all very fun and educationalThey must of course be supervised by an adult.
Bini ABC Games for children
The early years of infant learning are crucial for their development, a great app that will be of great help during the process is Bini ABC Games for childrenthis application will teach the basics, you can configure the level according to the age of the child.
You will know colors, animals, shapes, seasons, common words and phrases. What makes the application so attractive for children is its particular design, it is full of colors, each of the elements present is very well represented, which makes them extremely striking.
Games for boys and girls 2-5
Having a good mathematical foundation is of vital importance, that is why one must start from an early age to know and understand mathematics, an ideal application for this is Games for boys and girls 2-5. This application contains hundreds of educational games where the main thing is mathematics.
The application is aimed at children from 2 to 5 years old, where the infant will gradually discover numbers, subtractions, additions, small puzzles and below the programmed level of difficulty.
The interface features pastel colors with eye-catching illustrations, the elements present incorporate representative colors to their element and more.
pizza cooking games
A great way to explore new tastes is to play, and with this fascinating application of pizza cooking games your little one will learn in a didactic way how to make a delicious pizza in a few minutes.
This app for kids will teach the child to make pizza from scratch, they will have to make the dough, make the dough, knead it, add the ingredients, bake it and serve it.
Each of the processes is totally didactic, the child must simulate each of the steps on the screen, for example: if he has to cut, he must touch the screen and simulate a knife.
The current designs are very colorful and full of life, one of the highlights is the wide variety of ingredients that you can add to the pizza, adapting to certain times of the year, such as Christmas, Carnival, etc
roblox
One of the biggest video game communities is that of Roblox, and this is due to the huge number of worlds you can get, each with a different style of play. On the platform, you can get mini-games inspired by series, battle royale, races, missions, among others.
One of its wonders is that any user can create their own video game with the elements and themes they want, hence its great popularity.
Of course, without leaving aside the particular design and style that characterize them. You will be able to customize your character in different ways and you can even create his wardrobe.
youtube for kids
The Internet is a window where everyone can access, give their opinion, share their ideals and much more, this can become counterproductive especially for children, since they are the most exposed and do not have the ability to understand everything.
If you want your child to be entertained without fear or prevent them from seeing or hearing anything alarming, then check out youtube for kidsone of the best apps for kids.
Said platform is an extension of YouTube with the particularity that it will only broadcast content focused on children, regardless of age, some shows are entertainment, others educational, musical and more.
The videos present do not have comment boxes and the content offered is clearly childish.
Games for children 2-4 years old
If your child is in kindergarten and you want them to practice digitally at home, you should use the app Games for children 2-4 years old. The app is packed with dynamic and educational games, improving visual perception, coordination, logical thinking and more.
Through small puzzles, you can positively develop cognitive skills, so you can practice them in the real world. Moreover, it presents a section for you to express yourself freely and draw whatever you want, you can add striking elements such as shapes, animals, planets and more.
Games for children from 3 to 6 years old
One of the best ways to express themselves is to draw, and if you want your little one to express themselves freely through drawing, you need to consider the app. Games for children from 3 to 6 years old.
This application contains more than 100 different drawings with different themes, where children can draw using different colors, different types of brushes and even add elements and more.
Thanks to its intuitive interface and its bright colors, the little one will be able to use it easily, he will also have at his disposal more than 300 animations and representative sounds such as the sounds of cars, wild animals, birds, among others.
Educational games for boys and girls
One of the best ways to develop cognitive skills is to solve small puzzles and apply Educational games for boys and girls He is an expert on the subject.
With this application, children will be able to put together various puzzles while discovering different types of wild animals. They will also be able to draw and paint the animals as they wish, without forgetting that they will have the joy of knowing the sounds that the animals generate.