The best applications to manage your time and work from the iPhone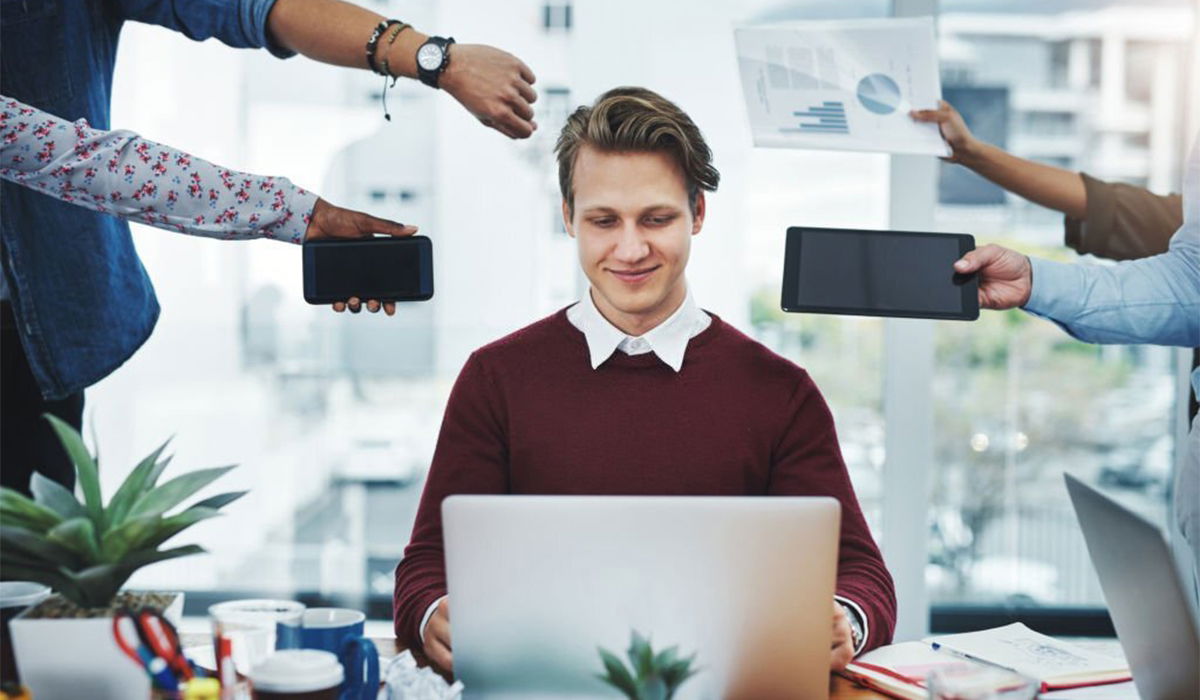 Enjoy time and complete your daily activities with these apps to manage your time and work from your mobile.
One of the hardest things is trying to organize and carry out activities and day-to-day tasks, because we usually want to get everything done in a short time and without distractions.
However, fulfill one's responsibilities and avoiding forgetting them becomes complicated, especially if you are a careless person. Fortunately, there are apps that can help you better manage your time and work from the iPhone.
Top 8 apps to better organize your time from iPhone or iPad
Focus Keeper: Time Management
study break
ATracker – Time management
Focus timer and tasks
live time
Management of time
Time Pro: time management
Student – ​​Time management
Below you can see the best apps to manage your time and work from the comfort of your iPhone. So, no matter how many activities you need to do in the day, these apps will be of great help to you.
accent keeper
As simple as the task at hand, you can schedule it with accent keeper. This simple yet powerful mobile app has a minimalist interface and the functions it incorporates are perfect for concentrating, either on one task or on a set of tasks.
The way to use the application is simple, you only have to choose the task you are going to do, set the timer to 25 minutes and when you start the clock, you need to focus only on the activity.
Once the alarm has sounded, you must take a 5 minute break and so on until you complete a series of 4 "focuses" then take a break 30 minutes.
study break
For students who tend to get distracted easily, there's the app study break. He can help you concentrate especially when studyingsince he avoids distractions with your iPhone or iPad block the applications that generate the most time wasters.
Its interface is minimalist and intuitive and easily adapts to your mobile device. For this you will only have to configure the rest ratio you want, start the stopwatch and immediately lock your computer.
If by inertia you pick up the mobile device before the time, you will receive an alertindicating that you must go back to your job.
A tracker
Another of the most popular and complete apps for manage your time effectively it is A tracker. With this app you can schedule your tasks on a daily, weekly or monthly basis.
Also you can create multiple profiles and even customize them for different types of tasks like studies, work, gym and others. you can also easily monitor tasks you have done and those that remain to be done.
Focus timer and tasks
Another option to keep in mind to stay focused on each of your tasks and activities for the day is Focus timer and tasks. This mobile application allows you organize your time better so that you can successfully complete all your tasks.
The application works by sessions, which they last 25 minutesduring this time, you must concentrate at 100% and take small 5 minute breakonce you are done 4 sessions you will have to take 15 to 25 minute breaks. As you will see, it works the same way as the app accent keeper.
live time
live time is another good alternative to consider if you want organize your time and keep you informed. With it you can set your day or week in different sections or blocks, such as work from 8 a.m. to 4 p.m. and add all the tasks you have to do.
Also you can set number of blocks you want and add the necessary tasks under a futuristic and user-friendly interface. As if that were not enough, you can choose between the different themes and even create group activities and share them.
Management of time
Other tools for manage time effectively is the app Management of time. With it you can plan each of the activities you are going to do in the week with individual parameters.
The customization is quite extensive, you can choose the type of alarmcreate the number of schedules you want, adjust notificationsadjust pause time and much more.
Pro Time
Pro Time is another of the applications that you can sync with your Apple Watch for monitor every activity that you have previously programmed.
The the app is very versatile when creating a organization plan and you can even be daily or weekly.
In the calendar of activities you will have the possibility to prioritize certain tasks and weekly you will be able to export reports and find out if you have invested your time very well. As if that weren't enough, you can set medium or long term goals like starting a training, learning a skill, among other things.
Student – ​​Time management
If you are studying and want Manage your time in the best way then Student – ​​Time management is the ideal option for you.
The application includes a series of very interesting functionsbetween them: manage time by class viewvisualize through graphs the daily, weekly, monthly or quarterly study pattern and more.
Also you can set deadlines for important activitiesfollow the progress of each task carried out, record events important and extracurricular activities.