Philips Hue is finally starting to integrate its disparate smart lighting apps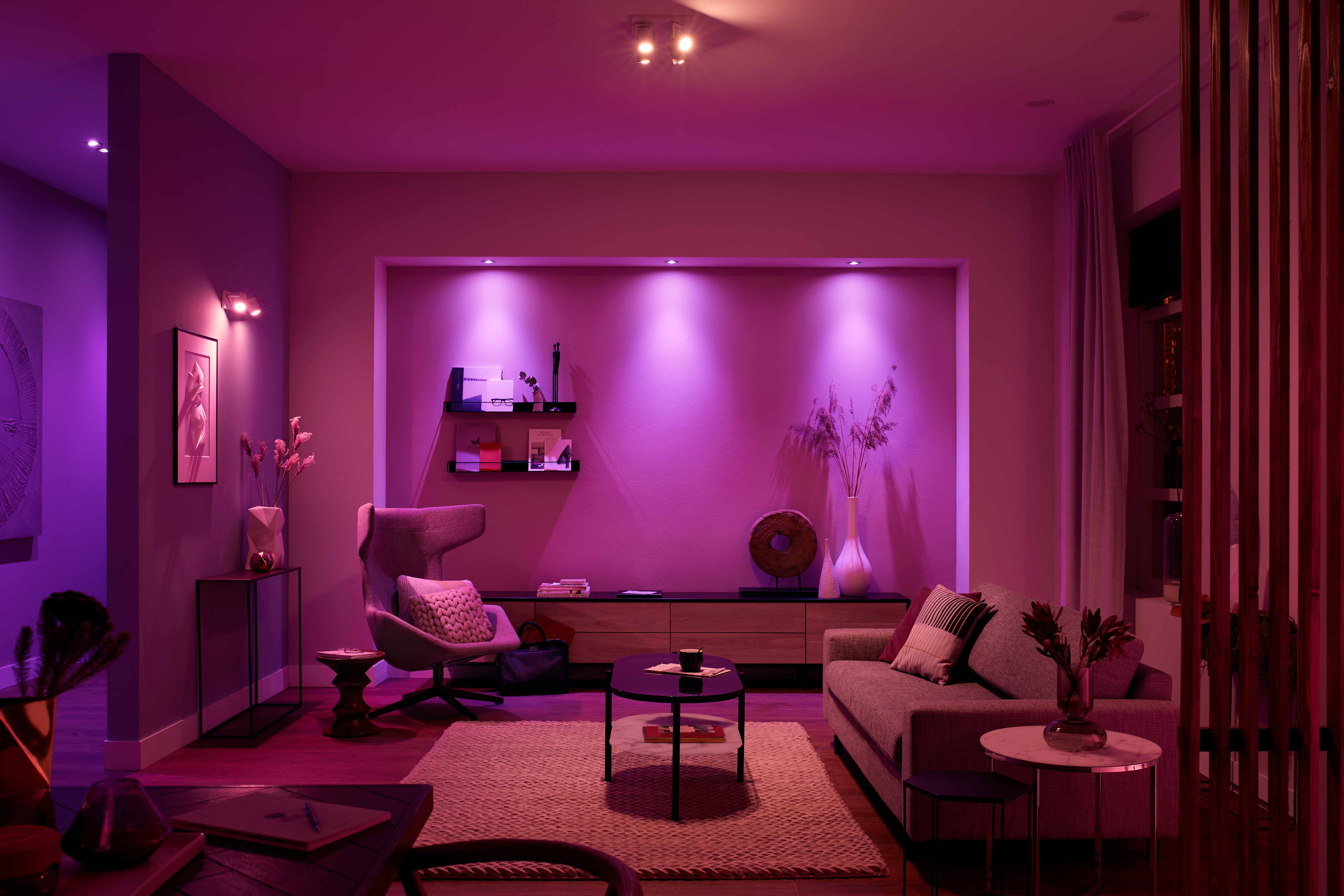 Trending later than expected, but welcome nonetheless
Philips Hue lights offer a fantastic range of features, especially if you've connected them via a Hue bridge. It's not your only option, however, and if your smart lighting needs are simpler, you may have forgone the bridge and opted for Bluetooth control instead. Until now, using them this way required the dedicated Philips Hue Bluetooth app. That's finally changing, as Bluetooth capabilities are coming to the main Philips Hue app.
Last month, we learned that the company was planning this integration, and we expected it to appear in an earlier release. Although we had to wait a few weeks, version 4.13 of the core Hue app is now available on the Play Store with Bluetooth support (spotted by the Hueblog team), and we're already seeing the update hit the devices.
With the new version, users can configure their Bluetooth lights through the same software as Bridge owners, and will see the option during initial setup asking them how they want to configure their system. Existing customers can go to Settings -> My Hue System and tap the plus sign in the top right to see the new Bluetooth option.
The Hue development team advises current users of the Bluetooth-specific app to continue using it, at least for now, stating that they will be prompted to migrate to the main app at some point in the future. future. It is expected that at some point the Bluetooth-only version of the Hue software will be retired.
As we said before, this is a welcome change, as it will not only help minimize potential confusion for new Hue customers, but should also streamline the efforts of the development team by eliminating the effort Duplicate maintenance across multiple codebases. The new version is coming today, so watch for the update on your devices.
Blizzard's Diablo Immortal Beta Was Apparently Quite a Learning Experience
Turns out more fixes and balancing are needed
Read more
About the Author