New CodeClan CEO Loral Quinn outlines plans to grow Scotland's digital skills academy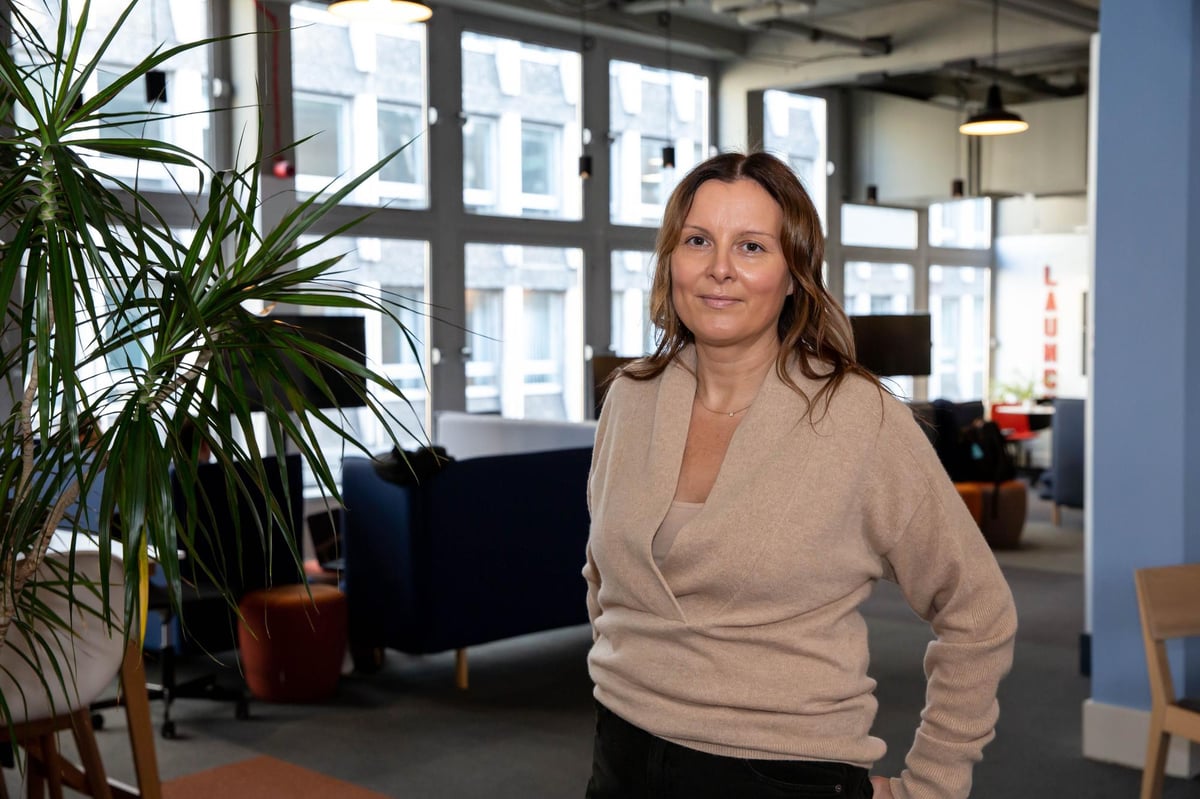 Ms Quinn began her career as a marketing manager at Standard Life and joined Edinburgh Fund Managers in 2001 before Aberdeen Asset Management acquired the company in 2003. At the latter company she ran digital marketing and then was responsible for digital strategy and insight, helping to scale the asset management group to the FTSE100 while leading teams in 30 countries across Europe, North America and Asia.
She says she wants to bring her experience leading global teams, combined with the lessons she learned as a startup founder, to CodeClan, which says it now has more than 60 employees, while the number of business is around £3 million.
"I want to bring to CodeClan my experience leading global teams, combined with the lessons I learned as a startup founder," says incoming CEO Loral Quinn. Photo: contribution.
The skills academy specializes in 16-week software development courses and 14-week data courses, having run 141 immersive cohorts in software development and data to date from its Edinburgh and from Glasgow and remotely, while increasing its offer of tailor-made courses for organizations in the private and public sectors.
It will also offer courses on low-code and no-code, which are among the fastest growing areas of software development, where systems allow non-coders to develop tools using software. GUIs rather than coding, and it's set to launch new courses in 2023, including more part-time and evening courses, and Sustainability Engineering 101 to help companies get to net zero.
Ms Quinn said: "There are 20,000 software jobs and CodeClan is uniquely positioned to help fill the digital skills gap and the current hiring and development crisis. We will achieve this by expanding the operation and increasing the engagement of industry partners who benefit from the graduates we produce. We are now able to help organizations build non-technical teams, and we believe this area is set to grow significantly over the next few years. »
In 2016, she co-founded Sustainably, which directs money to good causes by rounding up customers' cashless transactions and automatically giving away "spare change" every time they shop. He raised investments in London and New York, including from SoftBank, the Founders Factory of Lastminute.com founder Brent Hoberman, and Gareth Williams when he was managing director of Skyscanner. Sir Richard Branson named Sustainably his start-up of the year in 2019.
Ms Quinn added: "[CodeClan] can become even more of an integral part of the ecosystem value chain in Scotland, will champion inclusivity and diversity, and be accessible to as many students and businesses as possible. To have more impact, we must work closely with the entire technology ecosystem, from start-ups and scale-ups, to enterprises and the public sector, so that increased engagement with industry will be at the forefront.