Millions of funding for projects in England to plant hundreds of thousands of trees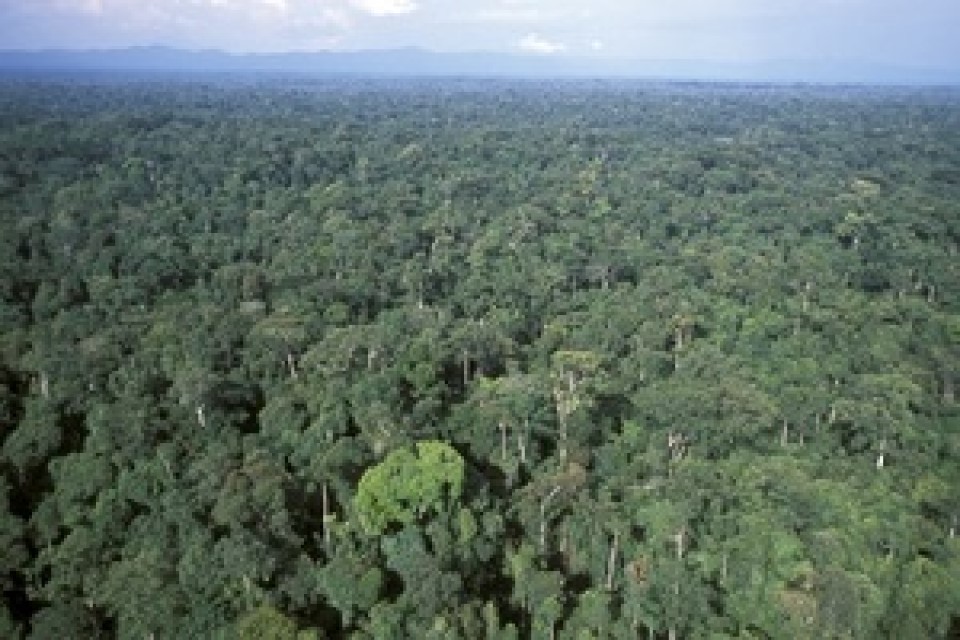 Hundreds of thousands of trees will be planted in communities across England with funding from the Nature Climate Fund, announced by Defra and the Forestry Commission at the launch of National Tree Week today hui (Saturday, November 27).
More than £ 12million will be awarded to successful applicants for four funds supporting tree planting efforts for future generations.
260,000 trees will be planted outside the forests as part of the Local Authority Treescapes Fund with 139 local authorities being awarded a share of the now £ 4.4million pot through 42 projects. Projects will support a variety of ways to get trees into the ground, from natural regeneration and traditional planting to community engagement.
Local residents, schools and environmental groups will come together to plant trees in shared spaces, with training provided to support community groups. These initiatives will restore trees in non-forested areas such as river banks, along hedges, along roads and trails, and in vacant community spaces – areas where tree landscapes are often severely degraded due to neglect, illness or historical decline.
Urban forests make our cities safer, healthier and more enjoyable, helping to improve people's well-being and contributing to efforts to fight climate change. 46 projects in England planting nearly 25,000 trees will be supported under the third round of the Urban Tree Challenge Fund, building on the 134,000 trees already planted thanks to this fund in disadvantaged urban areas.
Also announced today, the Woods into Management Forestry Innovation Funds will distribute nearly £ 700,000 to 17 projects aimed at restoring biodiversity in vulnerable natural habitats, helping forests adapt to climate change and recover from impacts pests and diseases.
The projects will develop new business models and new supply chains for ash wood, helping to restore forests damaged by ash dieback. The projects will also improve access to forests to enable active management where this was not previously possible, while engaging with forest companies and conservation organizations on forest management.
In addition, the Tree Production Innovation Fund will make over £ 1million available to 16 innovative projects striving to increase and diversify our national tree production. Those selected include collaborations from researchers, nurseries, seed suppliers and industry, such as Future Trees Trust, University of Oxford and Maelor Forest Nurseries.
These projects will explore a range of new production methods, including the creation of clonal seed orchards for oak, the use of AI in advanced propagation systems, and DNA fingerprint technologies for tracing. genetics of forest reproductive material (FRM), respectively.
Forestry Minister Lord Goldsmith said:
This targeted funding will help us rebuild greener natural spaces and regenerate across the country for the benefit of all.
Trees are at the heart of our ambitious environmental agenda, as we strive to deliver on the promises we made at COP26 and triple tree planting rates by the end of this legislature. But at the local level, trees and forests are the lifeblood of communities, essential for supporting well-being, reducing pollution and improving the quality of life for people.
Forestry Commission Chairman Sir William Worsley said:
These inspiring initiatives will help stem the tide of biodiversity loss and promote resilient tree growth and management across the UK, while helping to sustain our natural world in a changing climate.
Today's allocation of funds also comes with the launch of a third national community forest to be established in Cumbria, marking the fulfillment of the government's commitment in the England Trees action plan to create three new community forests, and helping to meet the government's commitment to triple tree planting rates by the end of this legislature.
The new planted forest will include up to 150 hectares (or approximately 210 football fields) of trees, woods and forests created along the west coast of Cumbria from Barrow to Carlisle, which will better connect 65 miles of coastal communities to nature.
The Defra and Forestry Commission have a variety of flexible grants that offer strong financial incentives to plant trees where they are needed most. The grants cover different areas – from supporting the planning of new forests, greening urban areas, developing carbon markets and increasing domestic planting stock – and target different audiences – including farmers and landowners, communities, ENGOs, local authorities and individuals. .
A summary of all Defra and Forestry Commission grants and support available for tree planting can be found here.
More information :
The England Trees Action Plan has pledged to triple tree planting rates in England by the end of this Parliament, backed by a £ 500million project from the Nature for Climate Fund. In the recently launched Net Zero Strategy (October 21), the government also announced that it would bolster the Nature Climate Fund with an additional £ 124million, securing total spending of over £ 750million by 2025 for the restoration of peat. , creation and management of timber – beyond what was promised in the manifesto. This will provide more opportunities for farmers and landowners to support tree growth and forest creation.
Case study: Local government fund for forest landscapes
Blackburn and Darwen Borough Council, together with Burnley, Hyndburn, Pendle and Rossendale Borough Councils, plan to plant 39,400 trees at 135 sites, with funding of nearly £ 160,000 from the Local Authority Treescapes Fund. This is supported by matching funding from the Ribble Rivers Trust which provides training for tree planting volunteers, and a financial contribution to help cover the costs of the trees.
This will help combat the historical and continuing loss of trees due to problems such as pests and diseases.
The project will include traditional planting areas as well as natural colonization, while engaging with local schools, the environment and community groups close to where the trees will be planted.
In accordance with the objectives of the system, this project will make it possible to fight against air pollution, strengthen protection against floods and connect fragmented habitats.
Case Studies: Urban Tree Challenge Fund
Durham County Council will plant around 800 street trees over two years, and cover the first three years of their maintenance, thanks to their latest offering to LULUCF. They have managed to secure over £ 334,000 in total funding over four years through the fund.
Many plantation sites are in neighborhoods in the top 10% of disadvantaged areas nationwide – others are in the most disadvantaged 10-30%.
In addition, the Green Eastbourne project will plant 1,000 trees across the city, particularly in areas of low forest cover and deprivation. Volunteers from the local community will be involved in planting and maintaining the trees. The project team creates a tree health and maintenance app for all monitoring and to record the success of the new plantation.