Lightricks Announces $ 130 Million Series D at $ 1.8 Billion Valuation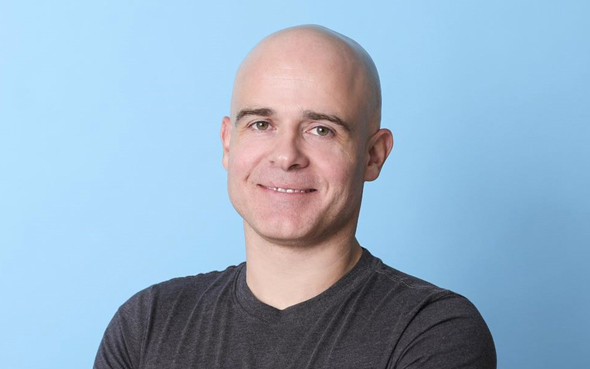 Jerusalem-based content creation app developer Lightricks said on Sunday it had closed a $ 130 million funding round at a valuation of $ 1.8 billion.

The round includes $ 100 million in primary funding and $ 30 million in secondary funding, bringing Lightricks' total funding to date to $ 335 million. The round was co-led by global private equity and venture capital firm Insight Partners and New York-based Hanaco Venture Capital, with participation from existing investors Goldman Sachs Asset Management, Clal Tech, Harel Insurance and Finance. and Greycroft, with new investors Migdal. Insurance, Altshuler Shaham and Shavit Capital.

Lightricks CEO Zeev Farbman. Photo: Eyal Merilos

This should be Lightricks' last fundraising round before it goes public, possibly in the next six months to a year. Lightricks is expected to either merge with a SPAC at a valuation of over $ 3 billion or go the route of a traditional IPO.

Lightricks was founded in 2013 by five doctoral students. students: Zeev Farbman, Nir Pochter, Yaron Inger, Amit Goldstein, and a former clerk of the Supreme Court of Israel, Itai Tsiddon. Based in Jerusalem, the company currently has more than 450 employees.

Lightricks' suite of mobile apps for editing images and videos has over 500 million downloads worldwide and has won many prestigious awards including Apple's App of the Year, the Apple Design Award and Best of the Year from Apple and Google Play. Each month, over 425 million images and videos are created and shared by individuals, influencers and brands using an app powered by Lightricks.

Lightricks' popular suite of creativity apps currently includes social media editing tools like Facetune2, Facetune Video and Filtertune, general creativity photo and video editing tools like Videoleap, Motionleap, Photoleap, Artleap , Lightleap and Beatleap, and the Boosted app which is Lightricks' social media toolkit for small businesses.

"Our mission has always been to continuously strive to bring the most advanced technology to creators and help them find new ways to express themselves," said Zeev Farbman, co-founder and CEO of Lightricks. "The boom in the creator economy has only exacerbated the need for mobile users to streamline content creation and monetization processes. With this latest funding, we are able to help elevate the creativity and capabilities of our users through continued advancements in our technology and our offering.

In May of this year, Lightricks announced the appointment of former head of the budget department of Israel's Ministry of Finance, Shaul Meridor, as the company's new chief financial officer. Meridor resigned from his post last year following a long, high-profile confrontation with Finance Minister Israel Katz.

Lightricks' previous funding round was in July 2019. The company raised a Series C of $ 135 million at a valuation of $ 1 billion.