Ejen2u Introduces One-Stop Agent Management Platform to Help SMB and Startup Markets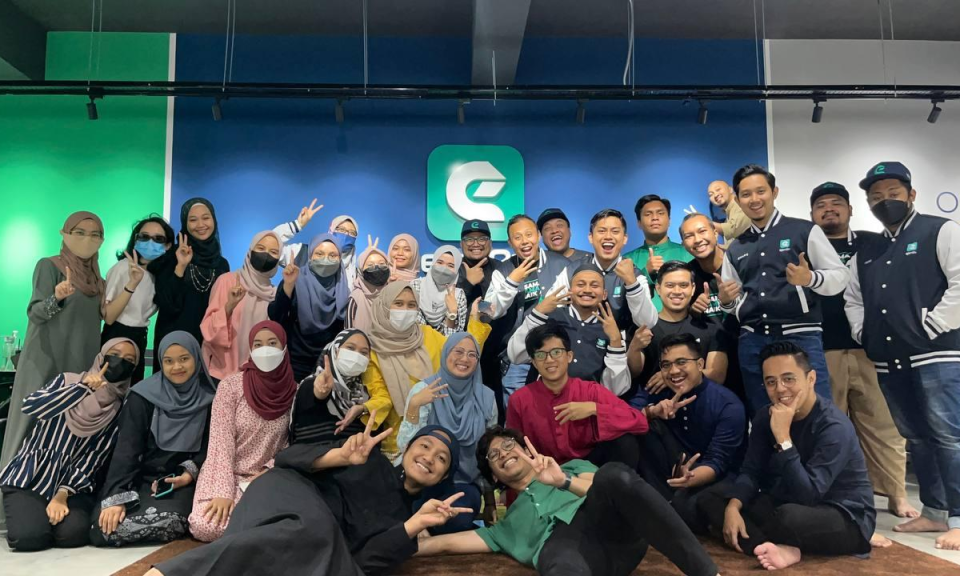 Throughout the COVID era, the country has seen an increase in informal gigs, especially among product founders who have hired sales agents to sell and advertise their products. Sales agents can be an effective strategy to multiply sales and increase brand awareness. Based on World Economics' Quarterly Informal Economy Survey (QIES), the capacity of Malaysia's informal economy – which includes sales agents – is estimated at 25.3%, representing approximately $224 billion at the PPP GDP level, with 7.1 million employment opportunities that comprised 58.4% of the workforce.
Despite the negative effect on several industries in the market, COVID-19 has proven to be a catalyst for increased digitization attempts. Now more than ever, business owners and entrepreneurs need to align with modernization efforts to continue staying relevant in business.
Understanding the importance of commercial agent market space and how digitalization can boost the sector, Ejen2u was created to enhance industry access and efficiency. Strongly supported by subject matter experts with over 22 years of experience in agency and business digitization, Ejen2u is an integrated, digitized and data-driven platform suitable for all founders products to increase the productivity and profitability of their business.
Within 2 years of the company's founding, Ejen2u has grown tremendously and is trusted by over 400 companies, with 250,000 active users, and has recorded up to RM261 million in transactions. With this carefully curated business digitization to manage their agents, product founders can eliminate the risks and constraints of this industry while scaling their business in an affordable and sustainable way.
"Our journey started with only 3 members with an immense effort to turn a dream into reality. Our the goal was build an ecosystem and transform this informal industry into a structured and formal industry. Ejen2u is bolstered by Top Management experts in major areas including software engineering, marketing, branding, mentoring and business digitization. Our team has imagined the ideal traction and fittings for the company. One of the plans includes raising funds with the aim of maximizing the chances of success through rapid research, development, growth and expansion,said Sheikh Ezaiddin, CEO of Ejen2u.
Sheikh Ezaiddin credits part of their success to the support of the Global Accelerator Program (GAP) which has been instrumental in launching Ejen2u's big ideas and turning them into reality. The MaGIC entity – which powered GAP – has since consolidated with Technology Park Malaysia (TPM) to create MRANTI to have a greater impact on the country's innovation ecosystem.
"They were the first organization to believe in our fight and our ideas. They gave us the opportunity to join the Global Accelerator Program (GAP) which then became a turning point for us as more and more organizations started realizing our value," added Sheikh Ezaiddin.
From there, Ejen2u received pre-seed funding from Watch Tower & Friends (WTF) by MDEC in 2019 and was recognized as a Certified Islamic Digital Economy (IDE) Compliance Startup in the same year. . In 2020, Ejen2u received additional funding from a leading investment firm in Silicon Valley – which had previously invested in start-ups that became unicorns including Grab and Canva.
Classified as a fast-growing technology company, Ejen2u International has a strong track record of constant innovation and capabilities to unlock long-term value and drive economic growth. Today, Ejen2u International is powered by 60 team members dedicated to serving over 400 clients across various industries (F&B, Beauty, Health, Baby Products, Fashion and many more) across Malaysia.
Ejen2u now offers a holistic ecosystem of services that address the entire chain of functions and services in this industry. This includes Ejen2u's expanded list of products and services, including EjenGO, WEMAP, EjenStore, JOOAL, and EjenPay.
EjenGO focuses on product founders with less than 40 agents or stockists/senior managers with high visions in expanding and effectively managing their agents. EjenStore is integrated with the system, a platform for agents to advertise their products and reach customers through affiliate sharing. WEMAP, on the other hand, is a platform to support and empower agents and businesses by arming them with comprehensive coaching and training to equip them with the knowledge to grow their business. JOOAL focuses on bringing merchants together on one platform, which makes it easier for dropshippers to select the brands they want to sell and generate additional revenue. There is also Ejen2u's own payment gateway – EjenPay – which was created with the aim of providing better choices of payment gateways for customers to choose from at a lower rate per transaction.
"At Ejen2u, we put exponential effort and dedication to provide more value, the best user experience and keep customers happy. We are proud to be part of our customers' success stories and hope to be the engine that drives the businesses of our potential customers to create success stories together.With the commitment to convey our brand promise, which includes affordability, data integrity and ongoing support, we strive to be the best supplier agent management system in Malaysia and with the aim of helping more entrepreneurs realize their dream of becoming successful entrepreneurs," added Sheikh Ezaiddin.
---
This content is provided by Malaysian Research Accelerator for Technology and Innovation (MRANTI).
Interested in having your ads on Malaysiakini? Contact the announcements team at [email protected] or whatsapp on +60 17-323 0707 for urgent matters.