Classera Raises $40M in Series A Funding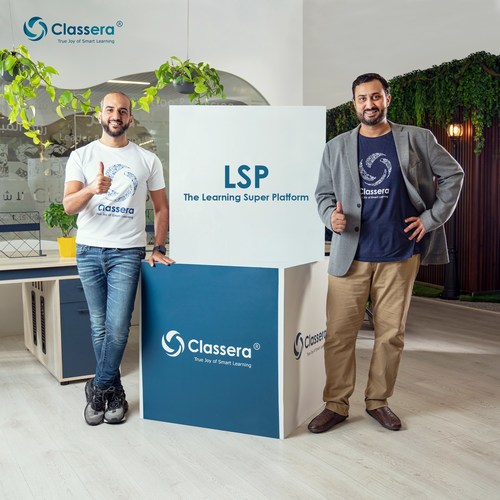 will classifya San Francisco, CA-based global e-learning company edutech focused on emerging markets, raised $40m in Series A funding.
The round was led by Sanabil Investments, a company wholly owned by Public Investment Fund ("PIF"), along with Global Ventures, Endeavor Catalyst, 500 Global, Sukna Venture and Seedra Ventures. The round further included a diverse set of investors from Silicon Valley, emerging markets and global family offices.
The company intends to use the product to further develop its Super Learning Platform ("LSP") for the education and corporate training sectors, and to solidify its position as the world's leading e-learning and EdTech. In addition, the investment will be used to target further growth in the MENA region, the rest of Africa, and to accelerate its global expansion, particularly in Asia-Pacific (APAC) and elsewhere, through direct sales, distribution partners and acquisitions. The product will also help Classera – through its specialized online business training platform "LeadXera" – to grow in the corporate sector.
Founded in Silicon Valley by entrepreneur Mohammad Almadani and his partner Mohammad Alashmawi, Classera provides a fully integrated ecosystem that includes a game-based AI-based learning management platform and social learning, a learning application augmented reality "C-Reality", an ERP for educational institutions "C-Smarter", an integrated electronic payment gateway "C-Pay" for pocket money, payment and financing of tuition fees , and a specialized educational market for Edtech products and school supplies "Edumalls".
Classera's thousands of customers include more than 10 Departments of Education, K-12 private schools, universities and online training companies. It has developed more than 100 strategic partnerships with global and regional players, including Microsoft, Zoom, Amazon, Intel, Udemy and HP. Last year, the company launched a co-branded solution alongside HP, under the name "HP-ClassEasy by Classera", which is now offered in several countries around the world.
EndSME
27/10/2022